About Us
Newline Hosting, LLC is a company based in Gardner, KS, specializing in website and server hosting.  We work closely with our customers to understand their business and to provide solutions that best fit their needs.  Many of our customers are small business owners and we understand the unique challenges that face this segment of our customer base.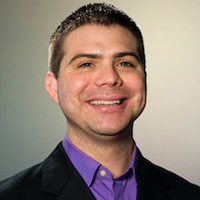 We were founded in 2016 by Josh Strohm, a tech specialist and entrepreneur.  Josh has over 17 years of enterprise-level experience in the server management industry driving the engine behind our company, including experience with sites generating millions of visits per month. Josh was a co-owner of two other tech companies where he previously ran the day-to-day hosting operations and support divisions. Newline Hosting focuses solely on providing reliable hosting services at a great value. We make sure our servers are running at their best to keep your website looking great!
Why choose Newline Hosting?
There is a lot that goes into providing a quality hosting solution, requiring expertise in server computing, database maintenance, and web engine performance tricks just to name a few. But don't sweat it, we love this stuff and we've got you covered. One of the biggest advantages of hosting at Newline Hosting isn't just the great tech behind the solution. What Newline Hosting provides over other providers is a Systems and Solutions Engineer focused on your account. We know how your online business operates, how your customers interact with your site and how traffic patterns affect the performance of the website. You're not a number in a telephone queue here.
We know that you are busy running your own business and don't have time to worry about keeping your WordPress site code updated.  Remove the worry of keeping things up-to-date by selecting one of our WordPress hosting plans.  And boost your site performance by upgrading to a premium or dedicated package as well!
We keep your data protected by providing complimentary data backups and storing them in a remote location.  So, just in case something was to happen to your data, we'll have a copy to bring your site back online.  This is above and beyond what most other hosting companies provide. But, we do always highly recommend that you take backups of your data as well.
We also have strong relationships with industry partners in place to ensure additional services are available to you should they be required.  One of these partnerships includes design and marketing solutions.  If you're looking to spruce up your site, enhance your off-screen marketing image, or take advantage of ecommerce opportunities, let us know.  We'll get you connected with a partner that we know can help you, all while keeping your hosting conveniently in place.  This is the power of partner relationships, and we're excited to bring this offer to you.
Contact us for more details.  We look forward to serving you soon!